Meet the Team
Meet the JR Resources Team
Wendy Williams is a sales professional, trainer, coach and manager with over 37 years of experience, and is currently a partner and President of JR Resources. In 2008, she opened an office in Princeton, NJ, where she currently lives and works.
Throughout her sales career, she has sold and managed offices in San Francisco, Los Angeles, Tulare County in California, Chicago, Houston, and Philadelphia.
In Houston, as a sales manager from 1979 to 1985, she witnessed the beginning of a new industry in promotion and recognition with the oil companies in safety, and developed a special niche operating to this very day:Wendy's Safety Boutique - a woman's touch on employee engagement and empowerment processes to be aware of all safety issues and initiatives and partnered with the OSHA program: VPP, which started in 1985.
Wendy is currently a member of the Executive Committee and Board of Directors of the Philadelphia International Visitors Council (IVC) since 1995, with an ultimate goal of world peace - one relationship at a time. The IVC hosts international guests of our State Department at work or home, showcasing the American people and our culture, and learning about their respective cultures. As a citizen diplomat, Wendy has represented Philadelphia in Kazan, Russia, Florence, Italy, Aix en Provence, France and Havana, Cuba.
Her other memberships include: National Council of International Visitors(NCIV) , Promotional Products Association International (PPAI), Philadelphia Art Museum, The Barnes Foundation, Voluntary Protection Program Participants Association(VPPPA), and The Pennsylvania Convention and Visitors Bureau(PCVB). She is a graduate of SUNY Stony Brook with a BA in Psychology, as well as Certified Sales Trainer by the State of California extensive training in Organizational Development(OD) in the change processes.
Education: BA, University of Connecticut
MBA, UCLA
Jerry has over 30 years experience in almost every facet of the promotional and logo products, marketing and employee motivational fields.
Before 1990 when Alice (pictured above, seated in the middle) and Jerry started JR Resources, he served as Chief of Operations for a top 10 national distributorship, as well as an assistant controller, sales manager, line manager and salesman.
He has also served on the board of directors of Custom Impressions, a supplier to the logo products industry as well as a board member of a non profit corporation for 2 years.
What you may not know is that Jerry also served as a USA VISTA Volunteer with the Urban Coalition of Los Angeles and the Synanon Foundation, and even spent a year teaching third grade way back when in an underprivileged area of Los Angeles!
Elizabeth Valdivia, Vice President of Special Markets
elizabeth@jrresources.com
Education: BA, UCLA - History
MA, UCLA – African American Studies
3 years toward PhD., USC – History
Elizabeth has worked with JR Resources in many capacities for over 20 years; learning all aspects of the company including customer service, managing client appreciation programs, and most recently selling.
Prior to working at JR Resources, Elizabeth was a full time student learning many skills that enhance her ability to research projects, communicate successfully, and present material in a cogent and comprehensive way.
In 2020, she created this new division that works with the complexity of large government and private contracts. Her projects this summer included completing the distribution of items for state contracts.
In this new role she will also function as a logistics manager, collaborating with suppliers both inside and outside the industry to provide service and education.
Currently, Elizabeth works at selling to a wide variety of customer bases, including the medical fields, utilities and internet based companies while raising two wonderful children.


Warren Katz has over 35 years experience working in the promotional products industry. He and his wife, Joi, started their own distributorship, Logo FX, Inc., in 2003.
Prior to owning his company, he worked for a national top 10 distributorship as a sales executive & sales manager and was part of their executive management committee. In 2013, he joined forces with JR Resources and their dynamic team to further enhance the services & creativity he can provide to his clients. Warren has serviced his community as a volunteer firefighter and Emergency Medical Technician for the State of California.
Prior to his career in promotional marketing, he spent many years working as a chef and manager in the food service industry. He has volunteered for the Park Ridge Athletic Association as a head football & head softball coach and served on its Football Committee, and now serves on the board of the PRHS Football Boosters. Warren enjoys cooking, playing golf and is a diehard New York Yankees & New York Giants fan! (The latter should not preclude anyone from New England contacting him!) Warren, Brooklyn born, spent 21 years living and working in California & Texas and continues travelling the country for his work. He resides in New Jersey with his wife and two children.
Geoff Becker, President of Quicksilver Promotions.
geoff@jrresources.com
Geoff Becker grew up in Philadelphia, and currently lives in Austin, Texas with his wife. He has two daughters, a grandson and a pit bull. All four are very well behaved. He attended Penn State University. His job before entering the promotional product business was as a zookeeper at the Philadelphia zoo. Needless to say, working with baby elephants did not prepare him for a career in advertising. Fortunately he had a couple of great mentors that prepared him for the industry. One of those mentors is currently the president of JR Resources. Geoff had his own business for many years but was happy to join JR resources in 2014 and reunite with many of his old friends that he started with in the industry.
Geoff has extensive experience with importing and creating a custom product overseas. He has produced custom telephones, plush toys, backpacks, etc. for companies like Sony, The Walt Disney Company, and Samsung. He has customer relationships that go back over 20 years.
Geoff writes essays and short stories in his spare time.
Lauren Wright graduated from UCLA in 2006 with a degree in Mass Communications. Lauren has been an Account Executive at JR Resources the last three years with responsibility for marketing and national sales and services. Prior to joining JR Resources, Lauren worked in direct marketing for print and radio. By joining the JR Resources team Lauren has integrated her passion for direct client relationships, exceptional service and creative thinking in her role as an account executive. Lauren enjoys training for running events, traveling and volunteering her services to such organizations as the United States Marine Corps Family Readiness Program and the ALS Association.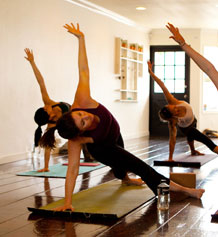 Donna Wilson has worked in the promotional products industry since 1999. Joining JR Resources in 2002, she has enjoyed servicing key accounts and promoting creative marketing campaigns for clients.
A San Diego native, Donna graduated from SDSU in 1994 with a Sociology & Psychology degree. Donna enjoys yoga, snowboarding, swimming in the ocean and watching NFL football!
Jennie Knox - Senior Account and Sustainability Manager
jennie@jrresources.com

Jennie is a San Diego native, graduated from San Diego State University with a BA in History in 1992. She is currently studying Sustainability at San Diego City College and Business at Miramar College. She started her career on the manufacturing side of this industry as a dye and embroidery coordinator. She moved to the promotional products side 20 years ago and has been with JR Resources since 2005. She enjoys assisting clients and developing creative solutions for their marketing needs. Jennie enjoys spending time with her 2 daughters, playing pool, interior decorating and real estate.
Deb brought an impressive 25+ years of accounting experience when she joined the JR Resources Accounting team in October 2016.
She originates from Blackpool, Enlgland. Her father brought the family to Southern California where she made San Diego her new home. Married with four children and two dogs she keeps busy spending time with family and friends.
Deb is a huge soccer fanatic and keeps active by playing soccer herself, hiking, going to the gym and of course going to the beach.
Travis Taylor

Originally from the Midwest, Travis brings with him a unique set of skills and 15+ years of experience working in our industry.
He comes to us with a strong background in international logistics, product sourcing, web development and graphic design. He is also involved in custom product development and currently working on applying for his fist patent.
Travis loves to find the solution to whatever's put in front of him, which is why he started college as a math major. But with a need to express his creative side he quickly switched his majors to Marketing and Graphic Design.
Now at JR Resources, he is a relentless worker bee buzzing with creative and innovative ideas which he brings to every project he works on.
Kareen Espinoza

Kareen joined JR Resources in September 2021 as an Accounting Assistant. Kareen brings with her over 10 years of accounting experience. She was born and raised in San Diego and is a mother of 6 kids and 2 fur babies outside of work. She enjoys spending time with her family and watching the Chargers football games every Sunday. Making memories has always been her family motto.
Naomi Olea

Naomi is a Southern California native, born and raised. She began her career in the promotional products industry in 1996 working in Customer Service for a manufacturer. She has held many leadership roles over the 20+ years in the industry including Customer Service Manager and Director of Sales & Marketing. She joined JR Resources in 2021 and is thrilled to be working directly with clients.
Naomi enjoys spending time with her two daughters, traveling, being outdoors and attending sporting events and concerts.
Sarah Edwards

Sarah Edwards grew up in the Detroit Suburbs and currently resides in San Diego Sarah came to JR Resources from the Hospitality Industry. She is an Account Executive with responsibility for servicing our hotel accounts. She worked as Director of Sales in multiple properties in Southern California over the past 13 years. She started off as a Sales Coordinator at the Hilton Hawaiian Village. Her strength is relationship building and account service and development. She has gone from placing the promotional products orders inside hotels to providing creative and fun promo product ideas for our hotel clients.

Prior to her hotel career she studied Marketing and Advertising at the W. P Carey School of Business at Arizona State University. Sarah loves to travel and experience new cultures and peoples. She lived overseas in Australia for a couple of years and was active in fund raising for the Royal Children's Hospital in Melbourne, Victoria AU.

Sarah enjoys hiking, yoga, golfing, and racquet sports in her spare time. She is a Detroit Lions fan, which keeps her humble.